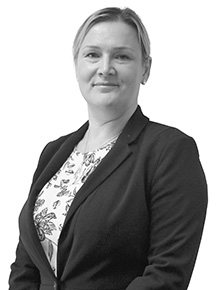 Maria Wilson Land and Property Manager
International Association Commercial Contract Manager, Advanced Practitioner Certificate (CCMAP) in 2018
Maria joined JBA in July 2019 as OASIS Land and Property Manager. Maria has over 30 years first-hand experience in residential and commercial property purchases, and 10 years experience in the lettings market. Maria compliments JBA's legacy management with rich commercial experience and excellent customer service background.
Maria previously worked in corporate environments managing contracts for private and public sectors: 1 year - llumina Cambridge Ltd, as EMEA Senior Tender Specialist developing a new function for Illumina Cambridge in fully scoping and building a European-wide tender response team. 10+ years - Carl Zeiss Limited as UK Commercial Contract Manager, in construction, implementation and full management of a new Commercial department. Winning 1st place awards for UK Pubic Tender framework responses.
Maria enjoys finding new walks by exploring the countryside, and is a keen amateur gardener which includes talking to her chickens each morning before work! Maria also has a great interest in wild bumble bees.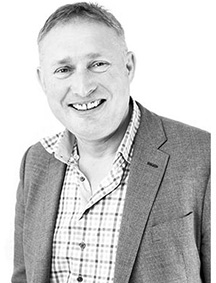 James Blake Chairman
BA (Hons), Dip LA (Hons), CMLI
James is the founder of JBA and started the company in 1988. James' objectives are to deliver cutting edge, value-innovative design, products and approaches combined with a strong focus on meeting the strategic objectives of his clients.
James has a passion for landscape architecture of which his university background was based, however his achievements have gone far further, by inventing commercial products and establishing two other companies, OASIS and BBP. He has also become an author of a university text book on landscape to allow his plethora of knowledge to be shared.
In his spare time, James is an avid Ipswich Town FC supporter and a keen fisherman but his overall passion is his family.

Louise Blake Director and Company Secretary
BSc in Sociology and Home Economics, PGCE
Louise was previously Head of Food Studies at a local independent girls school. Now, she is Head of Human Resources, Company Secretary and a Director at JBA.
Together with her husband, James, Louise is passionate about her local football team, Ipswich Town and attends a majority of the matches, both home and away. One thing Louise is most well known in the office for is her ability to bake!